With its location by the Adriatic Sea and its charming Old Town, there are many possibilities for romantic things to do in Dubrovnik, Croatia.
From different ways to enjoy city views to exploring hidden places or trying traditional dishes, a Dubrovnik getaway is sure to be jam-packed.
If you're visiting this romantic city in Europe with your significant other for the first time, here's a quick guide on how you can make the trip even more special.
1.Walk atop the city walls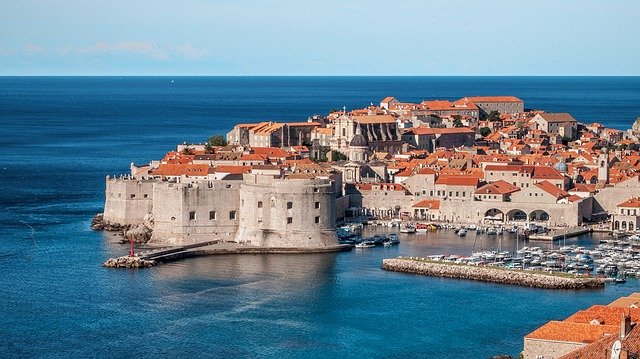 From the ground, the cable car, or Mount Srj, the Old City Walls are such an impressive sight. These walls are more beautiful up close, and this is why a walk along these ancient walls is one of the romantic things to do in Dubrovnik. Spanning almost 1.5 miles, it does feel like walking through history.
From the walls, you and your partner get a stunning panorama of the old city and the Adriatic. The wall stretches around the city center and also offers views of cobbled streets, pretty squares, and centuries-old buildings.
Check for the latest rates here.
2.Ride the Dubrovnik Cable Car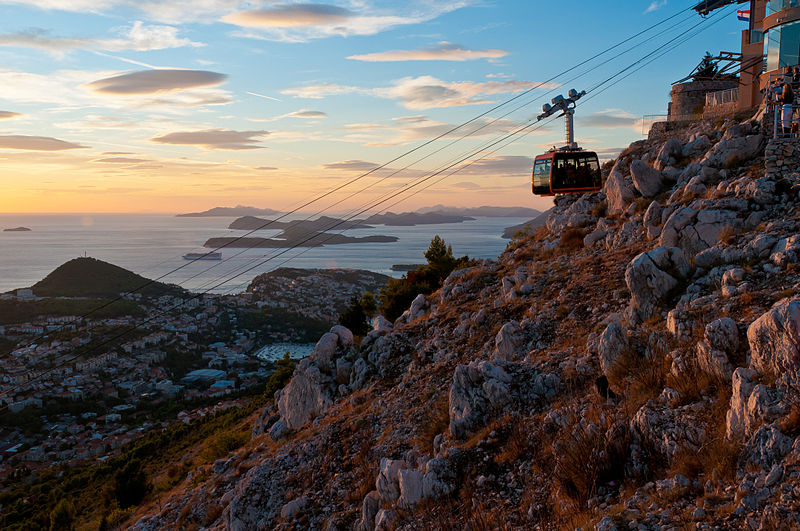 Enjoy spectacular views of the Adriatic and the Old Town from way up in by riding the Dubrovnik Cable Car. This unique activity is one of the best things to do for couples in Dubrovnik as it offers the best views of the city.
The cable car ride goes up to Mount Srj, which is 700 meters high and offers an even more breathtaking perspective of the city below. The views are best on a clear day or sunset, and more romantic, too!
Check for the latest rates here. 
3. Fortress Lovrijenac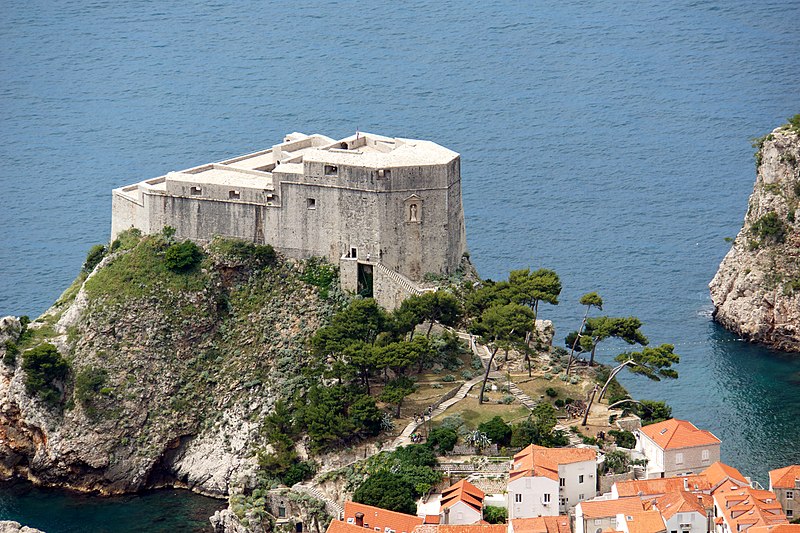 What makes Dubrovnik such a romantic place to explore for couples are its rich history and culture, reflected in the city's beautiful architecture.
Easily one of the best things to do for couples in Dubrovnik is to visit the 11th-century Lovrijenac Fortress, one of the oldest monuments in Dubrovnik.
Perched on a 37-meter high cliff, this brilliantly restored structure is located across the city walls. It's a lovely place to go for a quiet walk with your partner, away from the touristy spots.
4. Escape to an island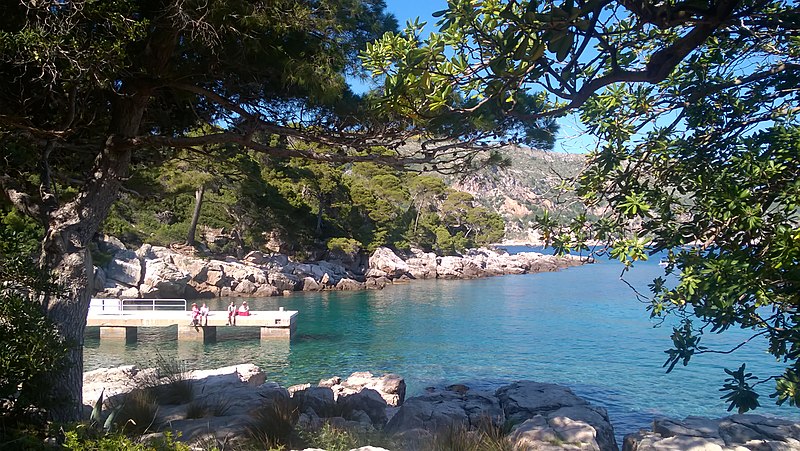 It is only ten minutes away by boat from the mainland, but being in Lokrum Island already feels like an entirely different world. The lush surroundings, rocky beaches, a lake, and a beautiful old monastery are just some of the things to see here.
There is also a botanical garden and promenade filled with a variety of colorful plants that are ideal for a relaxing stroll.
Couples who want a quick respite from the city hustle can pack a picnic and spend an afternoon on this island. Spending the morning or afternoon in Lokrum Island is surely one of those sweet date ideas in Dubrovnik for couples.
5. Discover Porporela together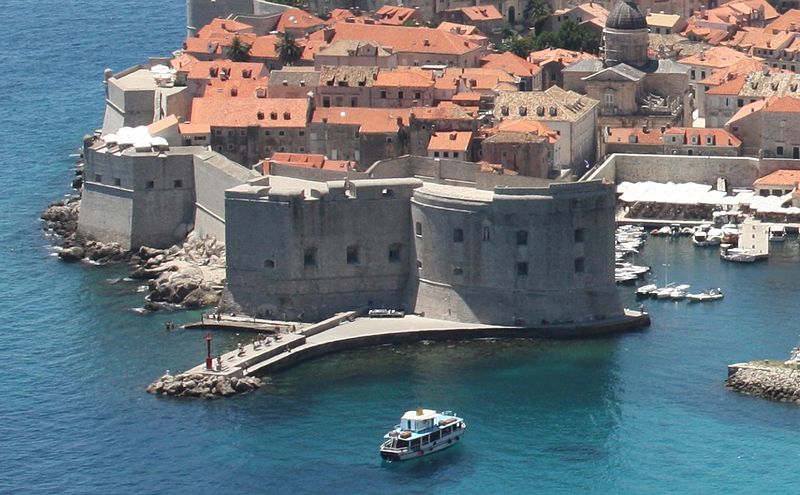 Wander through a quiet part of the Old City and see a different side of Dubrovnik with your loved one.
Something about how Porporela feels isolated from the rest of Dubrovnik's touristy area, makes it ideal for a romantic walk.
Jutting out into the sea from Fort St. Ivana, this 19th-century pier, it also serves as a protective barrier for the harbor. Thus area spans 60 meters, with benches along its length that faces the sea and Lokrum Island.
At the end of Porporela is a small lighthouse, which adds romance to the scenery. A walk in this part of the city is one of the most romantic things to do in Dubrovnik.
6. Take in the views from Srdj Hill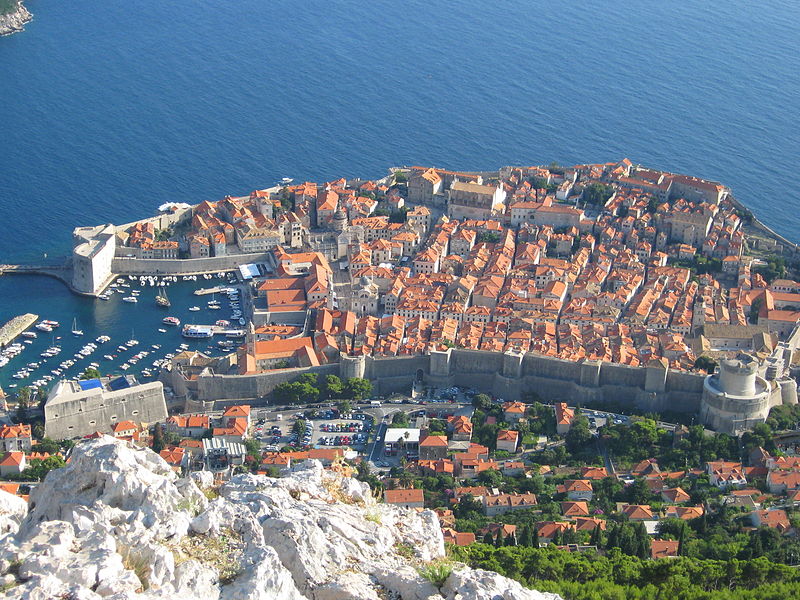 Whether you get there via cable car or hike with your partner, seeing the old city from Srdj Hill is one of the best date ideas in Dubrovnik for couples.
From the crystalline waters of the Adriatic to views of nearby islands to the Old City walls, there's something magical about seeing them from the top of a hill - especially with loved ones.
Be here early in the morning to watch the city wake up, or a late afternoon date to watch the sunset.
7. Talk over drinks at a literal hoke-in-the-wall
View this post on Instagram
Those looking for fun things to do for couples in Dubrovnik may want to try having some afternoon drinks in a 'secret' place.
How about a bar built in the Old City Walls, with great views of the Old Town or the Adriatic? There's a place called Buza Bar that's nestled in the city's ancient walls, and there's just both thrilling and romantic as getting here is almost like an escape.
How to find it? Just walk towards the west, ask a local or look for a sign that says "cold drinks, beautiful view".
Enter through a narrow, unmarked passageway in the stone wall and you'll soon find yourself in a little hideaway by the beach.
The drinks here are basic, but the views and the experience are quite memorable.
8. Join a home cooking experience
How about an exciting twist on the meals you share with your partner while in Dubrovnik? Enjoy a different kind of romantic dining experience - enjoy an authentic Croatian meal in a local estate.
Pick the ingredients from the garden, have someone guide you and your partner as you cook traditional dishes and enjoy!
You also get to have some Croatian wine, which goes well with a hearty and savory Dalmatian food.
Check for the latest rates here. 
9. Have a romantic dinner at Nautika
View this post on Instagram
Couples who want to go on a romantic dinner date will love the views from Restaurant Nautika. Housed in a beautifully restored maritime school, Nautika is located by the Pile Gate, at the very edge of the sea.
Specializing in seafood dishes, Nautika uses only the freshest ingredients locally sourced by the chef himself. The food is hearty and delicious and goes well with its romantic settings by the Adriatic.
Easily one of the most romantic things to do in Dubrovnik, an evening at Nautika is sure to be unforgettable. From its terraces, couples can enjoy views of the Adriatic as well as the fortresses of Lovrijenac and Bokar.
10. Try some Croatian wine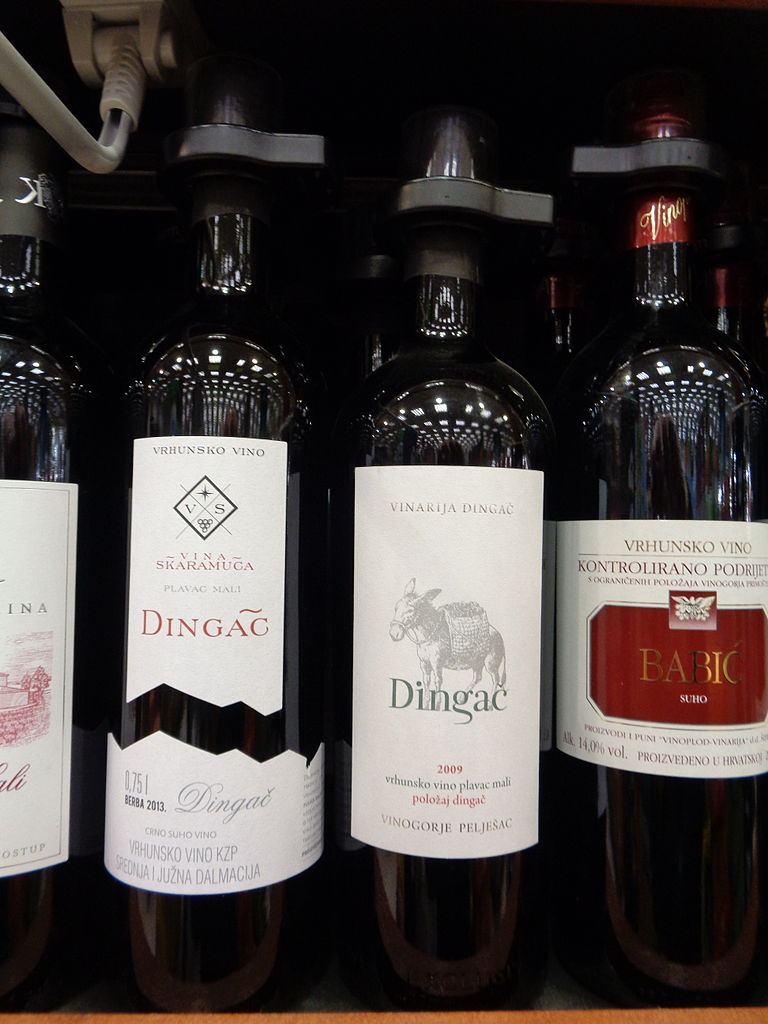 A visit to Dubrovnik or anywhere in Croatia is not complete without tasting their wine. Rich and flavorful, these wines complement most traditional dishes and are also great as standalone drinks.
Have a glass or share a bottle with your partner as you watch the sunset from your hotel's terrace or hanging out at the port after dinner.
11. Book a romantic stay in Villa Orsula in Dubrovnik
View this post on Instagram
Make your Dubrovnik vacation even more special by staying in one of its most romantic hotels, Villa Orsula.
Located in a terraced garden, in a building set in the 1930s, Villa Orsula offers views of the Adriatic and Lokrum Island. It has a private entrance from the road.
Much loved by travelers, this romantic boutique hotel offers cozy and elegant rooms, great service, and scenic views in every direction.
Staying here is definitely one of the best things to do in Dubrovnik for couples looking to splurge on accommodations.